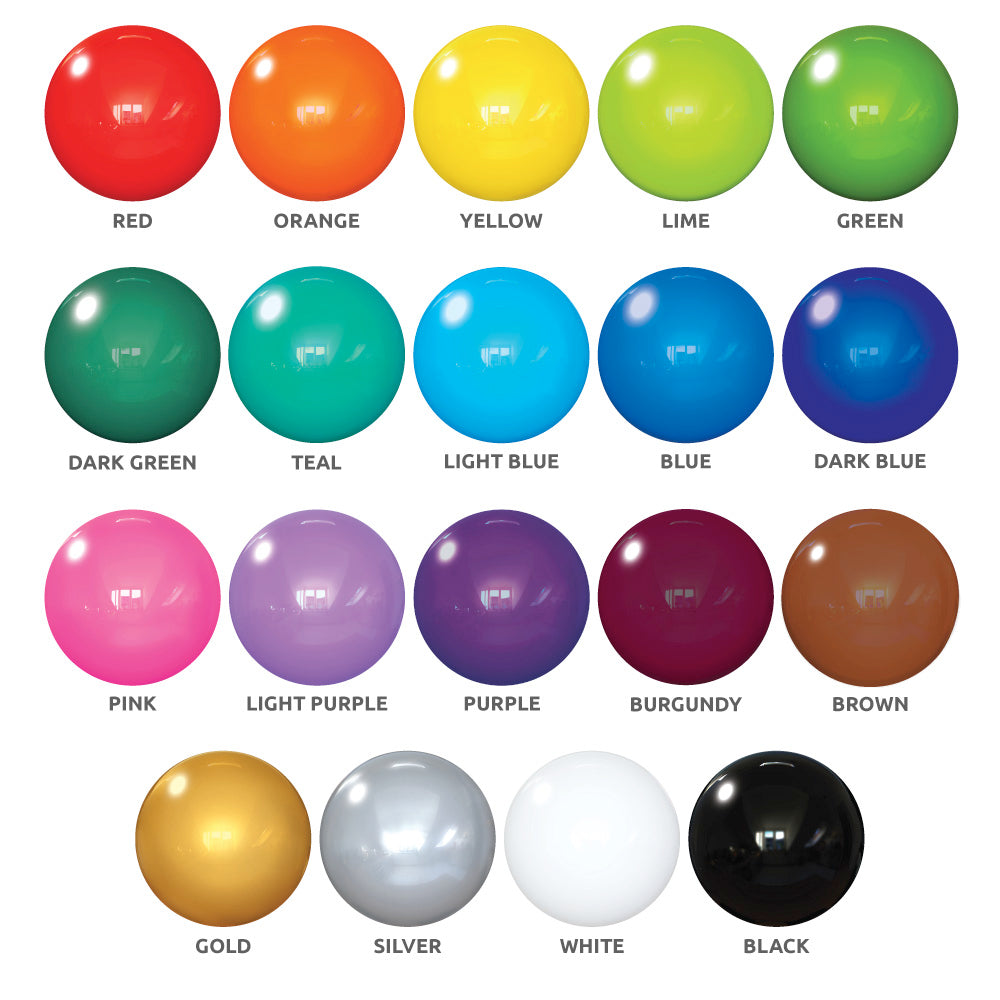 PermaShine® / Mega 30" Replacement Balloons
PSRPBNCCS30
Over 200k+ Orders Shipped Since 2002
---
These long-lasting 30" PermaShine® / MegaBalloon replacement balloons are just what you need to change the look of your PermaShine® or MegaBalloon Kits.
PermaShine® / Mega 30" Replacement Balloons are compatible with:
PermaShine® 4-Layer Ceiling Column Kit
PermaShine® 2-Layer Ceiling Column Kit
PermaShine® 30" Balloon Hanging Kit
PLEASE NOTE: REPLACEMENT PERMASHINE® BALLOONS CANNOT BE USED WITHOUT THE 30" SCREW PLUG. THESE ARE INTENDED AS REPLACEMENTS FOR KITS AND CANNOT BE USED ALONE. THESE ARE NOT COMPATIBLE REPLACEMENTS FOR BALLOONBOBBER®, DURABALLOON® OR JUMBO™ HARDWARE.
NOTE: Replacement balloons do not include plugs and are intended to be used with existing hardware.